Solar Panel Lamination Belts
used in the lamination process of rigid and flexible Photovoltaic (PV) modules.
Dudak Dolgusu, ameliyatsız yüz germe, botoks,lazerle cilt tedavisi,grp, prp tedavisi, kök hücre dudak dolgusu antalya
Attorney, lawyer, and law firm directory to find a lawyer, attorneys, and local law firms. Lawyers near me is the #1 lawyer source.LawyersLawyers from our extensive network ready to answer your question. Popular Lawyer Directories Bankruptcy Lawyer Business Lawyer Car Accident Civil Rights Lawyer Corporate Law Criminal Defense Divorce Lawyer DUI/DWI Lawyer Estate Planning Lawyer Family Lawyer Mortgage Lawyer Immigration Intellectual Property Personal Injury Real Estate Social Security Disability Taxation Traffic Violations Wills and Probate Workers Compensation Alabama ,Alaska ,Arizona ,Arkansas ,California ,Colorado ,Connecticut ,Delaware ,District Of Columbia ,Florida ,Georgia ,Guam ,Hawaii ,Idaho ,Illinois ,Indiana Iowa ,Kansas ,Kentucky ,Louisiana ,Maine ,Maryland ,Massachusetts ,Michigan ,Minnesota ,Mississippi ,Missouri ,Montana Nebraska ,Nevada ,New Hampshire ,New Jersey ,New Mexico ,New York ,North Carolina ,North Dakota ,Northern Mariana Islands ,Ohio ,Oklahoma ,Oregon ,Pennsylvania ,Puerto Rico ,Rhode Island ,South Carolina ,South Dakota ,Tennessee ,Texas ,U.s. Virgin Islands ,Utah ,Vermont ,Virginia ,Washington ,West Virginia ,Wisconsin ,Wyoming Christian Hill And Associates - Houston Personal Injury Lawyer. At Christian Hill & Associates we care about you and your well being. Here, you are not just a case number.Street & Ragsdale - Dallas Personal Injury Lawyers. Dallas law firm Street & Ragsdale has more than 37 years experience handling personal injury and wrongful death cases. Law Offices of Jeff Rasansky - Dallas personal injury lawyer Jeff Rasansky goes to work each morning with one mission in mind: to fight for the rights of personal injury victims.Polewski & Associates - Dallas Personal Injury Law Firm. At Polewski & Associates, we represent clients in all types of personal injury, malpractice and wrongful death lawsuits. Your Law Firm - Are you getting the amount of internet traffic you should? Get listed here!

Solar Panel Lamination Belts
PTFE/Anti-static fiberglass and Kevlar® belts are used in the lamination process of rigid and flexible Photovoltaic (PV) modules. PTFE coated materials offer optimal release and excellent heat resistance, resulting in increased manufacturing efficiencies through time savings, cost reductions and higher quality end products.
Powered by government subsidies, technological advances and a public desire for clean energy sources, the Renewable Energy Sector has seen a rapid upward growth trend in recent years. As the demand for solar continues to grow, so will the need for high quality, long lasting and reliable solar panel lamination belts.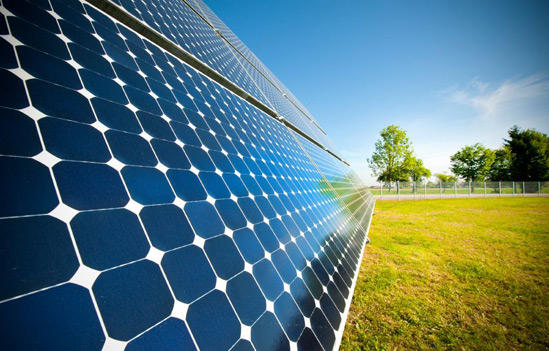 Features:
• Anti-static • High strength • Increased stability
• Temperature resistant • Cost effective • Excellent release properties • Improved end-product quality • Custom splices and edging available
Applications:
• Solar panel lamination belts and release fabrics • Solar stringer belts








Solar Panel Lamination Belt Product Data
Product Number
Coating Type
Fabric Type
Thickness
(inches)
Weight
(lbs/sq yd)
Tensile Strength Warp
(lbs/in)
Tear Strength
Warp
(lbf)
Max Width
(in)
7108
PTFE
Fiberglass
0.0090
0.91
310
12
94
7103AS
PTFE Anti-Static
Fiberglass
0.0090
0.91
285
12
94
7148
PTFE
Fiberglass
0.0135
1.35
500
20
104
7143AS
PTFE Anti-Static
Fiberglass
0.0140
1.34
475
25
104
715KAS
PTFE Anti-Static
Kevlar
0.0146
1.05
620
45
90
7153
PTFE Anti-Static
Fiberglass
0.0140
1.35
455
18
102
718K1
PTFE
Kevlar
0.0177
1.32
570
56
98
7125S
PTFE
Fiberglass
0.0120
0.8
300
45
104
7147BR
PTFE
Fiberglass
0.0133
1.15
410
21
104
*Temp resistance of 500 °F (260 °C) for all products
The data herein are averages based on the authoritative testing of several lot numbers. This information is intended for comparison purposed only.