Tac-Sep | Septa Vial Sealing Materials
designed for proper sealing of medicinal vials and other devices to prevent contamination
Septa Vial Sealing Materials
Tac-Sep Septa liner materials are designed for proper sealing of medicinal vials and other devices to prevent contamination.
Tac-Sep is a two-layer composite consisting of silicone elastomer and PTFE film. When installed inside a metal or plastic cap, a syringe needle can pierce the rubber septum and pull a substance from the vial for the purpose of injection. Upon withdrawal of the syringe needle, the elasticity of the silicone septum ensures that the hole reseals.
The quality of the barrier film and rubber is a critical factor in vial sealing applications. Poor quality materials can cause improper re-sealing, skewed test results, and yield poor quality products.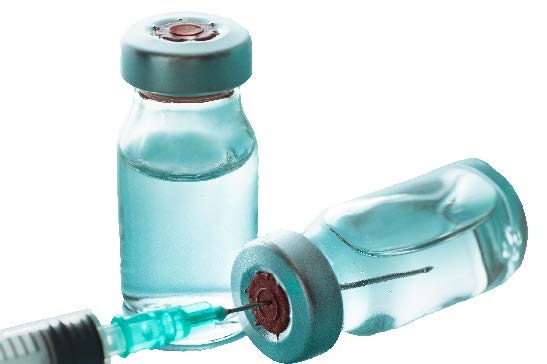 Features:
• Excellent resealability • High PTFE/Silicone rubber bond strength • Temperature resistant from -40 - 200 °C (-40 - 392 °F) • Excellent chemical resistance • Uniform hardness of silicone rubber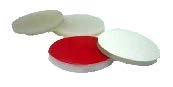 Applications:
• Vial sealing in pharmaceutical and life science industries
• Chromatography research (gas chromatograph & mass spectrometer experiments

Tac-Sep Product Data
Product Number
Material Description
Film
Thickness
(mm)
Silicone Rubber Thickness
Inches (mm)
Tensile Strength
(silicone rubber)
MPa
Tear Strength
(silicone rubber)
Kgf/cm
Silicone Hardness
Shore A
TAC-SEP55-03R058W
PTFE Film/Silicone Rubber
2.95 (0.075)
0.02 (0.5)
6.0
20
30, 40
TAC-SEP55-03R10W
PTFE Film/Silicone Rubber
2.95 (0.075)
0.04 (1.0)
6.0
20
30, 40
AC-SEP55-03R35W
PTFE Film/Silicone Rubber
2.95 (0.075)
0.14 (3.5)
6.0
20
30, 40
The data herein are averages based on the authoritative testing of several lot numbers. This information is intended for comparison purposed only.