Tac-Sep | Septa Vial Sealing Materials
designed for proper sealing of medicinal vials and other devices to prevent contamination
Dudak Dolgusu, ameliyatsız yüz germe, botoks,lazerle cilt tedavisi,grp, prp tedavisi, kök hücre dudak dolgusu antalya
Attorney, lawyer, and law firm directory to find a lawyer, attorneys, and local law firms. Lawyers near me is the #1 lawyer source.LawyersLawyers from our extensive network ready to answer your question. Popular Lawyer Directories Bankruptcy Lawyer Business Lawyer Car Accident Civil Rights Lawyer Corporate Law Criminal Defense Divorce Lawyer DUI/DWI Lawyer Estate Planning Lawyer Family Lawyer Mortgage Lawyer Immigration Intellectual Property Personal Injury Real Estate Social Security Disability Taxation Traffic Violations Wills and Probate Workers Compensation Alabama ,Alaska ,Arizona ,Arkansas ,California ,Colorado ,Connecticut ,Delaware ,District Of Columbia ,Florida ,Georgia ,Guam ,Hawaii ,Idaho ,Illinois ,Indiana Iowa ,Kansas ,Kentucky ,Louisiana ,Maine ,Maryland ,Massachusetts ,Michigan ,Minnesota ,Mississippi ,Missouri ,Montana Nebraska ,Nevada ,New Hampshire ,New Jersey ,New Mexico ,New York ,North Carolina ,North Dakota ,Northern Mariana Islands ,Ohio ,Oklahoma ,Oregon ,Pennsylvania ,Puerto Rico ,Rhode Island ,South Carolina ,South Dakota ,Tennessee ,Texas ,U.s. Virgin Islands ,Utah ,Vermont ,Virginia ,Washington ,West Virginia ,Wisconsin ,Wyoming Christian Hill And Associates - Houston Personal Injury Lawyer. At Christian Hill & Associates we care about you and your well being. Here, you are not just a case number.Street & Ragsdale - Dallas Personal Injury Lawyers. Dallas law firm Street & Ragsdale has more than 37 years experience handling personal injury and wrongful death cases. Law Offices of Jeff Rasansky - Dallas personal injury lawyer Jeff Rasansky goes to work each morning with one mission in mind: to fight for the rights of personal injury victims.Polewski & Associates - Dallas Personal Injury Law Firm. At Polewski & Associates, we represent clients in all types of personal injury, malpractice and wrongful death lawsuits. Your Law Firm - Are you getting the amount of internet traffic you should? Get listed here!
Septa Vial Sealing Materials
Tac-Sep Septa liner materials are designed for proper sealing of medicinal vials and other devices to prevent contamination.
Tac-Sep is a two-layer composite consisting of silicone elastomer and PTFE film. When installed inside a metal or plastic cap, a syringe needle can pierce the rubber septum and pull a substance from the vial for the purpose of injection. Upon withdrawal of the syringe needle, the elasticity of the silicone septum ensures that the hole reseals.
The quality of the barrier film and rubber is a critical factor in vial sealing applications. Poor quality materials can cause improper re-sealing, skewed test results, and yield poor quality products.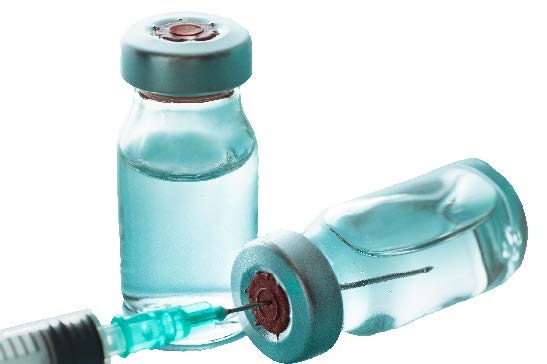 Features:
• Excellent resealability • High PTFE/Silicone rubber bond strength • Temperature resistant from -40 - 200 °C (-40 - 392 °F) • Excellent chemical resistance • Uniform hardness of silicone rubber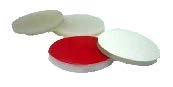 Applications:
• Vial sealing in pharmaceutical and life science industries
• Chromatography research (gas chromatograph & mass spectrometer experiments

Tac-Sep Product Data
Product Number
Material Description
Film
Thickness
(mm)
Silicone Rubber Thickness
Inches (mm)
Tensile Strength
(silicone rubber)
MPa
Tear Strength
(silicone rubber)
Kgf/cm
Silicone Hardness
Shore A
TAC-SEP55-03R058W
PTFE Film/Silicone Rubber
2.95 (0.075)
0.02 (0.5)
6.0
20
30, 40
TAC-SEP55-03R10W
PTFE Film/Silicone Rubber
2.95 (0.075)
0.04 (1.0)
6.0
20
30, 40
AC-SEP55-03R35W
PTFE Film/Silicone Rubber
2.95 (0.075)
0.14 (3.5)
6.0
20
30, 40
The data herein are averages based on the authoritative testing of several lot numbers. This information is intended for comparison purposed only.