TacBear Self-Lubricating Bearing Materials
durable, low maintenance and cost effective alternative to high-performance plastic.
Dudak Dolgusu, ameliyatsız yüz germe, botoks,lazerle cilt tedavisi,grp, prp tedavisi, kök hücre dudak dolgusu antalya
Attorney, lawyer, and law firm directory to find a lawyer, attorneys, and local law firms. Lawyers near me is the #1 lawyer source.LawyersLawyers from our extensive network ready to answer your question. Popular Lawyer Directories Bankruptcy Lawyer Business Lawyer Car Accident Civil Rights Lawyer Corporate Law Criminal Defense Divorce Lawyer DUI/DWI Lawyer Estate Planning Lawyer Family Lawyer Mortgage Lawyer Immigration Intellectual Property Personal Injury Real Estate Social Security Disability Taxation Traffic Violations Wills and Probate Workers Compensation Alabama ,Alaska ,Arizona ,Arkansas ,California ,Colorado ,Connecticut ,Delaware ,District Of Columbia ,Florida ,Georgia ,Guam ,Hawaii ,Idaho ,Illinois ,Indiana Iowa ,Kansas ,Kentucky ,Louisiana ,Maine ,Maryland ,Massachusetts ,Michigan ,Minnesota ,Mississippi ,Missouri ,Montana Nebraska ,Nevada ,New Hampshire ,New Jersey ,New Mexico ,New York ,North Carolina ,North Dakota ,Northern Mariana Islands ,Ohio ,Oklahoma ,Oregon ,Pennsylvania ,Puerto Rico ,Rhode Island ,South Carolina ,South Dakota ,Tennessee ,Texas ,U.s. Virgin Islands ,Utah ,Vermont ,Virginia ,Washington ,West Virginia ,Wisconsin ,Wyoming Christian Hill And Associates - Houston Personal Injury Lawyer. At Christian Hill & Associates we care about you and your well being. Here, you are not just a case number.Street & Ragsdale - Dallas Personal Injury Lawyers. Dallas law firm Street & Ragsdale has more than 37 years experience handling personal injury and wrongful death cases. Law Offices of Jeff Rasansky - Dallas personal injury lawyer Jeff Rasansky goes to work each morning with one mission in mind: to fight for the rights of personal injury victims.Polewski & Associates - Dallas Personal Injury Law Firm. At Polewski & Associates, we represent clients in all types of personal injury, malpractice and wrongful death lawsuits. Your Law Firm - Are you getting the amount of internet traffic you should? Get listed here!
Self-Lubricating Bearing Materials
TacBEAR self-lubricating PTFE bearing and bushing material is designed to provide a durable, low maintenance and cost effective alternative to its high-performance plastic counterpart.
TacBear's unique self-lubricating material is constructed by coating one side of an aramid fabric with PTFE. The uncoated side is then bonded to a steel (or other metal) surface. The smooth PTFE surface with its anti-static properties facilitates an easy sliding, friction-resistant bearing or bushing. Additionally, the fabric component improves resistance to cold flow allowing for higher loads.
Taconic can also fusion bond PTFE fabrics and films (filled or unfilled) to a variety of flat sheet stock. Bushings or bearings can then be formed from the flat sheet stock.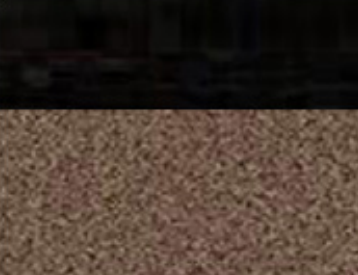 ← Filled flouropolymer or PTFE coated aramid fabric



← Metal Backing
(Stainless steel, aluminum, etc.)

» Features:
- Excellent self-lubrication properties
- Maintenance free
- Resistant to seawater, oil and chemicals
- High wear and friction resistance properties
- Lightweight and slim
- High performance in wide temperature range
- Lead free and no particles caused by copper sintered layer
» Applications:
- Automotive (Bushings for car door hinges, trunk lids, seats and wipers)
- Electronics (Bushings for office machines)
- Hydraulics (Cylindrical bushings for hydraulic machinery)
- Industrial machinery (thrust washers for conveyor belts)




TacBEAR Product Data
| Product Properties | Units | Value | Value | Value |
| --- | --- | --- | --- | --- |
| Product Name | | TacBEAR 17 KAS | TacBEAR 6 KAS | TacBEAR Fusion Bonded * |
| Reinforcing Fabric | | Aramid | Aramid | Fabric or film |
| Coating Type | | Anti-static PTFE | Anti-static PTFE | PTFE with various fillers |
| Nominal Thickness | Inches | 0.016 | 0.010 | 0.002 - 0.188 |
| Total Coated Weight | lb/sq yd | 0.83 | 0.67 | Varies |
| Operating Temperature (min/max) | °F (°C) | -100 °/350 ° (-73 °/177°) | -100 °/350 ° (-73 °/177°) | -328 °/536 ° (-200 °/280 °) |
| Surface Resistivity | Megaohms | <1 | <1 | Varies |
| Coating Adhesion Strength | N/5 cm | 3.2 | 5 | N/A |
| Tensile Strength | N/5 cm | 343 | 295 | N/A |
| Tear Strength | N | 45 | 19 | N/A |
| Applied to Metal By | | End users - adhesive | End users - adhesive | Fusion bonded by Taconic |
*For fusion bonded materials, please contact your Taconic Technical Representative.
The data herein are averages based on the authoritative testing of several lot numbers. This information is intended for comparison purposed only.