TacFoam | Cap Liner & Gasket Materials
PE foam-backed PTFE sheet designed for high performance sealing applications.
Dudak Dolgusu, ameliyatsız yüz germe, botoks,lazerle cilt tedavisi,grp, prp tedavisi, kök hücre dudak dolgusu antalya
Attorney, lawyer, and law firm directory to find a lawyer, attorneys, and local law firms. Lawyers near me is the #1 lawyer source.LawyersLawyers from our extensive network ready to answer your question. Popular Lawyer Directories Bankruptcy Lawyer Business Lawyer Car Accident Civil Rights Lawyer Corporate Law Criminal Defense Divorce Lawyer DUI/DWI Lawyer Estate Planning Lawyer Family Lawyer Mortgage Lawyer Immigration Intellectual Property Personal Injury Real Estate Social Security Disability Taxation Traffic Violations Wills and Probate Workers Compensation Alabama ,Alaska ,Arizona ,Arkansas ,California ,Colorado ,Connecticut ,Delaware ,District Of Columbia ,Florida ,Georgia ,Guam ,Hawaii ,Idaho ,Illinois ,Indiana Iowa ,Kansas ,Kentucky ,Louisiana ,Maine ,Maryland ,Massachusetts ,Michigan ,Minnesota ,Mississippi ,Missouri ,Montana Nebraska ,Nevada ,New Hampshire ,New Jersey ,New Mexico ,New York ,North Carolina ,North Dakota ,Northern Mariana Islands ,Ohio ,Oklahoma ,Oregon ,Pennsylvania ,Puerto Rico ,Rhode Island ,South Carolina ,South Dakota ,Tennessee ,Texas ,U.s. Virgin Islands ,Utah ,Vermont ,Virginia ,Washington ,West Virginia ,Wisconsin ,Wyoming Christian Hill And Associates - Houston Personal Injury Lawyer. At Christian Hill & Associates we care about you and your well being. Here, you are not just a case number.Street & Ragsdale - Dallas Personal Injury Lawyers. Dallas law firm Street & Ragsdale has more than 37 years experience handling personal injury and wrongful death cases. Law Offices of Jeff Rasansky - Dallas personal injury lawyer Jeff Rasansky goes to work each morning with one mission in mind: to fight for the rights of personal injury victims.Polewski & Associates - Dallas Personal Injury Law Firm. At Polewski & Associates, we represent clients in all types of personal injury, malpractice and wrongful death lawsuits. Your Law Firm - Are you getting the amount of internet traffic you should? Get listed here!

Cap Liner & Gasket Materials

TacFoam cap liner and gasket materials are die cut from PE foam-backed PTFE sheet that is designed for high performance sealing applications. Bottle cap liners and specialty container closures must meet many critical requirements including: providing a barrier to moisture and chemicals, preventing odor and gas contamination from entering or exiting the bottle, maintaining an airtight seal to preserve product freshness and keeping the contents stored securely in the container for consumer safety. These same features apply to gasket applications where the singlesided or double-sided PTFE/foam material must create an impermeable seal between pipes or other industial parts.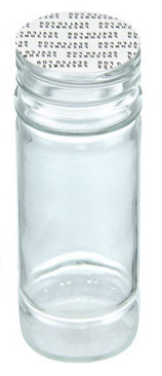 Features:
• Excellent chemical resistance; ideal for use with corrosive chemicals, toxic solvents and strong acids that could damage cap liner or gasket • Superior sealing performance with no leakage • Barrier to moisture, bacteria and oxygen • Easy to die cut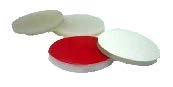 Applications:
• Cap liner for bottles packaging pharmaceuticals and toxic chemicals
• Gaskets for pipelines and other parts


TacFoam Product Data
TacFoam Products
PTFE Film Thickness
(mil)
Total Thickness
(mm)
Max Width
(mm)


Max Length
(m)
Foam Density
g/cc
PTFE Film + PE Foam + PTFE Film
2 - 5
1 - 3
1,000
100
0.3 - 0.6
PTFE Film + PE Foam + PE Film
2 - 5
1 - 3
1,000
100
0.3 - 0.6
The data herein are averages based on the authoritative testing of several lot numbers. This information is intended for comparison purposed only.