Contact Grill Belts
PTFE coated nonstick belts for contact grilling

Product Lineup Overview...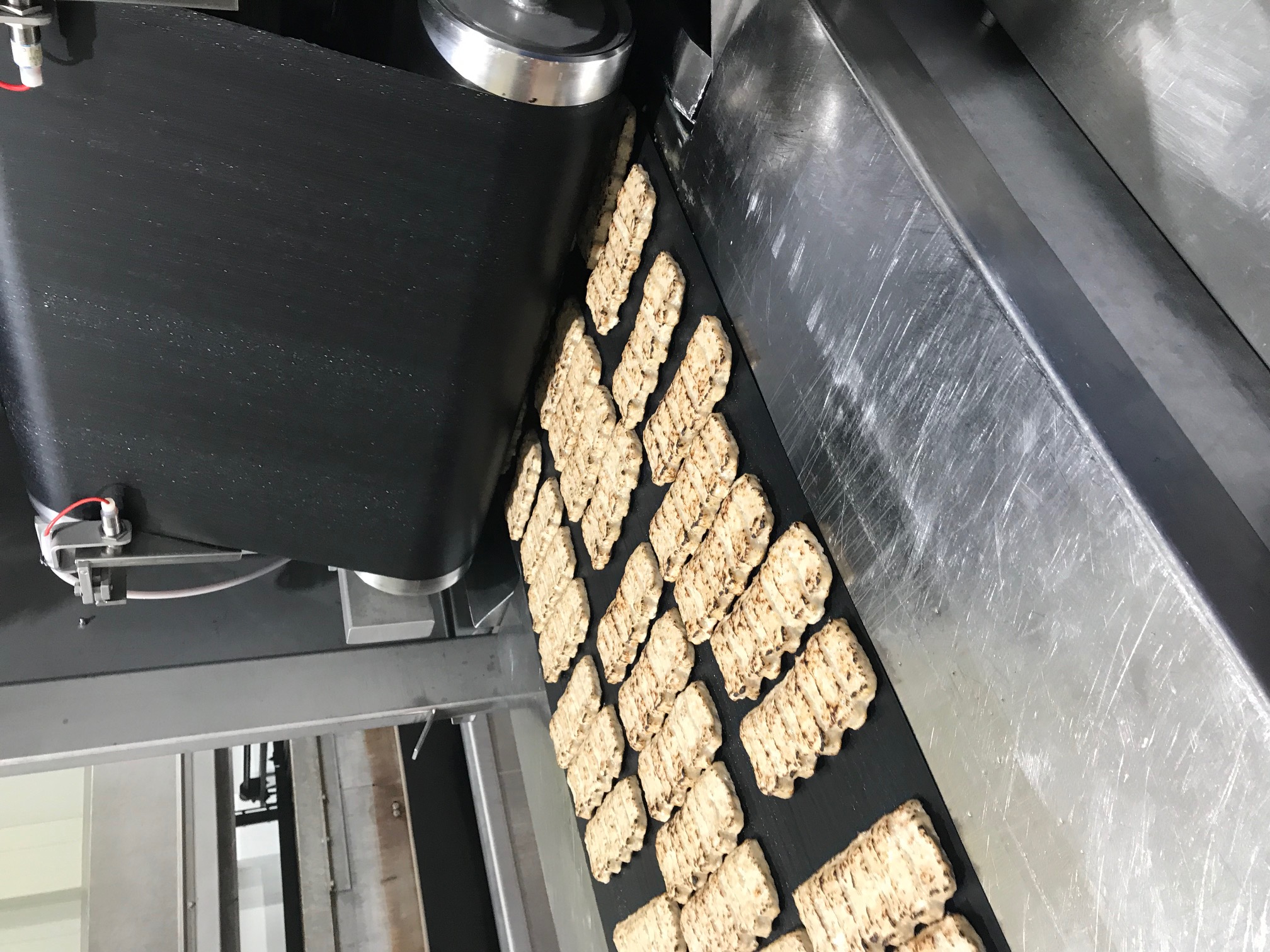 A1121:



Our standard, economy grade, 13 mil. offering. A1121 boasts great release properties and long life at an even better cost.
A1085:
All the benefits of A1121 but with a more robust nonstick coating. This 14 mil. product is able to withstand some of the harshest contact grilling environments thanks in part to its high tear strength (best of all three products).
A1060:
Our top of the line 12 mil. product. A1060 combines the best aspects of A1085 and A1121 while adding superior heat transfer and release properties, excellent thermal conductivity, and durable anti-wicking/staining characteristics.


Why we're different...
Durable grill belts and dependable service are what you need. At Taconic, that's exactly what you get.
With our high performance nonstick belts, you'll watch your belt changeovers go down while your productivity goes up. Let us help keep your production lines running smoothly.
▶ Q&D Driven by Innovation: Our engineering staff is constantly searching for ways to improve our current product line up while developing innovative, application specific, products which solve issues commonly found with competitive materials.
An example of this can be seen in the creation of our A1060 material. This product was a direct result of research conducted on competitive products plagued with release and wicking/staining problems. The outcome was an industry leading, wear and stain resistive, material at a competitive price point.
Thanks to our engineering staff, we pride ourselves in offering the best, most advanced, contact grilling belt materials on
the market.
▶ Quality Control/Testing: Each coated master roll goes through a rigorous series of testing to ensure consistent quality while you receive the most accurate data available for that product. Tensile strength, tear strength, and dielectric strength are just some of the test methods we use to guarantee each and every roll of material is up to as-advertised standards.
▶ Customer Service: Selling product to a customer in need is easy, but what comes after that? For many, the answer is apparently "not much". Taconic's customer service staff is dedicated to achieving the goal of one hundred percent customer satisfaction. Whether it's during the sale, immediately after purchase or several years down the road, our customer service staff will be there to answer any questions or address concerns that may arise.
Product Comparison Table...
Part Number
Overall Thickness (inches)
Coated Weight (lbs/sq yd)
Tensile Strength Warp/Fill (lbs/inch)
Tear Strength Warp/Fill (lbf)
Dielectric Strength (volts/mil)
Operating Temp
(F°/C°)
A1121
0.013
1.2
445 / 260
19.0 / 12.0
230
-100 / 500
A1085
0.0145
1.44
400 / 325
18.0 / 18.0
325
-100 / 500
A1060
0.012
1.2
300 / 200
15.0 / 13.50
300
-100 / 500
Use and care:
Once you have your Taconic Tortilla Press Belts, it's important to understand how to correctly maintain them. Below you will find critical information pertaining to the se and care of the new belts.
This is also available in poster form, in a variety of languages, for employee reference/training.